How to choose windows for your home
Where to start?
Start by taking measurements of your windows. When doing this, consider the amount of frame behind the plaster work and under the window board. Windows are best measured from outside but quotes can be done using rough measurements taken from inside. When taking measurements, it is better to over measure than under measure. This is because of limitations being very strict on windows. Another measurement you will need to take, other than just the height and width, is the height from the internal floor level. This is for regulations purposes relating to the glass that must be used in windows below 80cm from the floor.
Which window style?
We have two main window styles, the 2500 traditional style with clean chamfered edges, and the 2800 heritage style with a rounded bevelled frame which is best suited to period properties, or homes that are looking to achieve character. There is no performance or cost difference to these windows, they are only designed to give a choice in designs.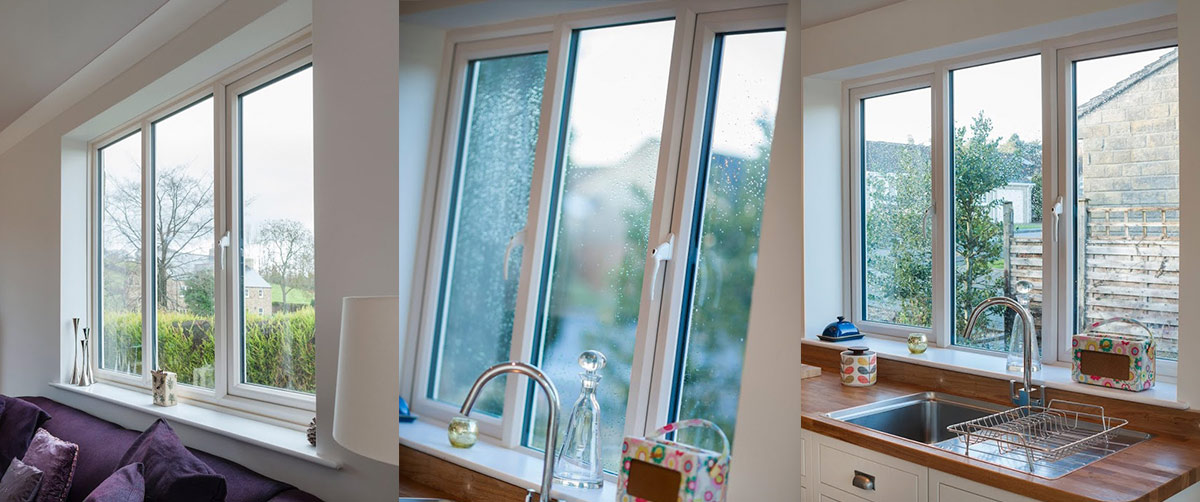 Which windows configuration?
Many people keep the same window configuration as was there previously or match in with the rest of the home. Other prefer to be bold and different and change the configuration completely. Some prefer more glass and less openers (sashes), whilst other prefer the flexibility of having more openers. See below some examples of different configurations.
What window colour?
Our windows come with a choice of 9 'wood like' effect colours. These include Light Oak, Golden Oak, Cream, Nut tree, Rosewood, Chartwell Green, Anthracite Grey, Black and White. In addition to these, we also offer a flat white frame. These can be manufactured with same colour externally and internally or, if desired, we can manufacture all our windows with a coloured exterior and a white interior.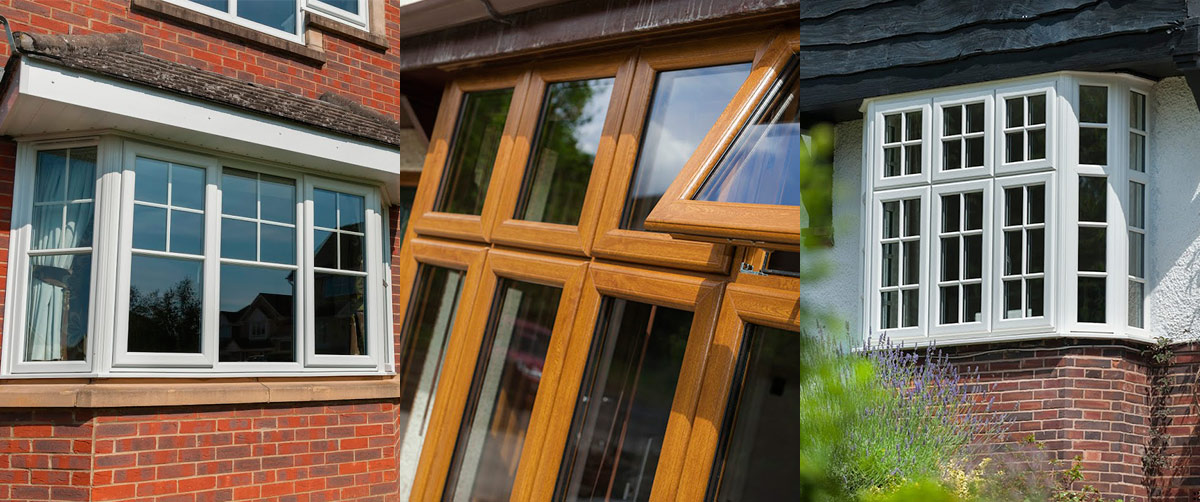 Window hardware?
We offer a range of hardware, some are purely functional whilst others are aesthetical. Handles are the most popular choice for upgrading with a choice of styles and colours. Some of the hardware upgrades are regulation related and must be done by law. The most common upgrade for this relates to habitable rooms (bedrooms) where fire escape hinges must be used. It is also possible to upgrade the frame to a reinforced frame for security and longevity.
Glass options?
Glass possibly has the most options to choose from. The first choice being double or triple glazing. Double glazing is still the most popular option and is widely considered the best value for money still. There is the option of security glass, solar control, self-cleaning, anti-sun bleach, noise insulation and various other options. There's also the design aspect of the glass with the options of Georgian bar, astragal bar, square lead or diamond lead, obscure glass, patterned glass and clear glass. If you require any help with the choices available, our team are always happy to help.
Need to install?
If you can fit windows yourself or have a builder or window fitter already, we are happy to work with you on a supply only basis. If you need us to install the windows for you, we have a team of specialist window fitters that have many years of expertise under their belts. They have and continue to undertake work on a wide spectrum of complexity. This ranges from single window replacements all the way through to quite large commercial projects. You can rest assured that you are in safe hands when you work with us.
Still not sure what type of windows you need?
Visit our showroom and find your best match.