Roof Lanterns
Contemporary Roof Lantern Leicester
Our Contemporary Roof lantern is a fantastic addition to any home and can be installed into any room of the house. They give a room a feeling as though it has no boundaries. Allowing light to flood into your house.
The Contemporary Roof Lanterns are designed to look sleek and slender maximising the view out, and the amount of light in. They can be styled to be modern and contemporary or to blend into a more traditional property. The glass that we supply as standard with all our roof lanterns is The Pilkington Activ-blue self-cleaning with solar control. This reduces the amount of cleaning needed and the amount of heat entering the room. Although we recommend getting somebody up to check it over once a year and clean away any debris that may have collected around the bottom of the roof lantern, they are effectively maintenance free!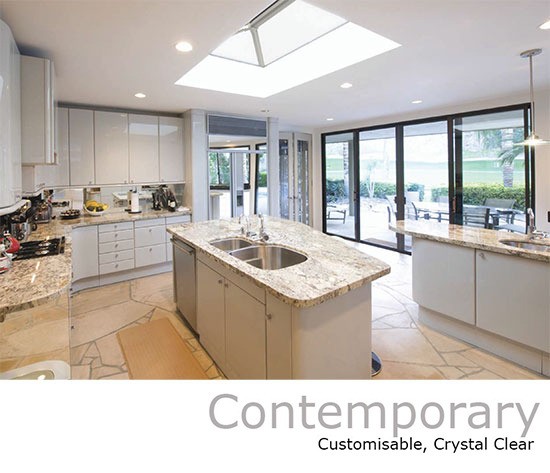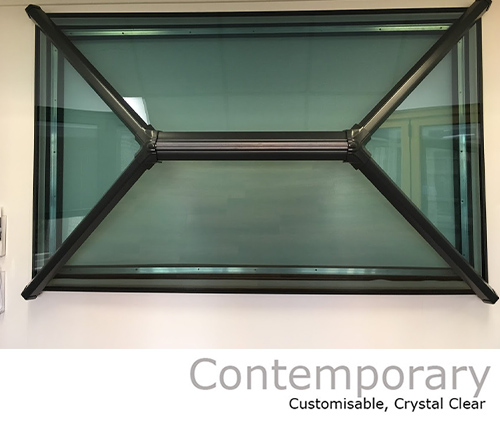 To ensure that our Contemporary Roof Lanterns exceed our expectations, they have been designed with them to be both very strong and long lasting as well as weather proof and well insulated. The Contemporary Roof Lantern can be designed to have a U-Value as low as 1.1!
You are able to change the colour of both the interior and exterior to, White, Anthracite Grey or Black. You can also choose whether you would like the interior cladding to be manufactured from PVC or Aluminum. If you have any further questions, contact us and a member of our team will be very happy to help.