What are Flush Casement Windows?
If you are looking for replacement windows and doors, you will have come across many different styles and options. A new and popular choice for window installations is flush casement windows. You may be unsure which windows to choose and want to know more about this modern window design. Our guide on What are Flush Casement Windows will give you all the information you need.
What is a Flush Casement Window?
Windows installations using the flush casement design are becoming increasingly popular. The window style has a clean look as the window sits flush within the frame when closed. It creates a flat surface on the outside for a seamless finish ideal for both modern and traditional homes.
The flush casement design of windows has been around for centuries and is visible in homes of many different styles and periods. Modern windows now come with energy-efficient double glazing and improved frames. Double glazed flush casement windows give you the classic design combined with thermal efficiency.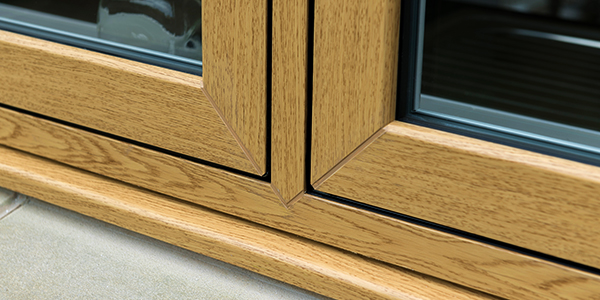 Are Flush Casement UPVC Windows more Expensive?
When choosing between casement windows, it will cost a little more to have flush frame windows. However, these windows' overall finish and elegant design are worth the extra cost. The windows will elevate the look of your home, and the flush design has other benefits too.
As the window frame sitting completely flush, it has a more secure fit. Due to this, you are less likely to get draughts or leaks. This, in turn, will increase the longevity of the windows and reduce the risk of condensation. While the flush casement window prices are slightly higher, it is not a significant cost overall. The final look of the modern, sleek lines will give your home a more expensive feel.
If you are unsure about which style works best for your home, our guide on how to choose windows for each room in your house will help.
Sash Casement Windows
Choosing the best sash windows for your home can feel like there is an endless choice. With a flush sash casement window made from PVC, you get the best of both worlds. The windows are available in a choice of finishes to give you the look of traditional timber frames. The glazing is made with modern technology, so you have thermally efficient panes with the traditional look.
The best sash casement windows will depend on your budget, style, and preferences. Replacement windows can be customised to match the look of the old ones. If you want to change things up, colour options and styles are available to suit your needs.
You may think your existing windows are fine, however, that might not be the case. Check out our guide on signs your windows need replacing.
Benefits
There are many benefits if you choose to buy flush casement windows, these include:
Many hardware options, including traditional ironmonger style
Extremely secure windows
Sleek and stylish window frames
Energy efficient
Excellent weather performance
Minimum maintenance
Find out more
If you want some advice on the best windows for your home or business, we can help. Our extensive knowledge allows us to find the very best windows to suit your style and budget. Our windows installation experts can come to your home and go through everything with you.
We have a variety of options for flush casement windows and can produce the windows to fit your project. We also carry a range of high-quality doors, so you can completely renovate the exterior look of your home or office. Contact us today to find out more about what we offer.
Posted: January 28, 2022